The Rock It WordPress Course gives you a top-down look at WordPress and website building. Even if you are a complete novice, you'll come out on the other side as a knowledgeable website manager.
The course puts all of the beginner WordPress resources you need in one place, so you don't have to scour the internet looking for tutorials. It includes sections on:
How to Set Up Your WordPress Website
If you want to build a WordPress website from scratch, this course will walk you through it, step-by-step. From purchasing hosting and a domain name to installing WordPress and a theme, I'll cover each piece of the puzzle. You won't have to pay someone to build your site, and you can find joy in knowing you built it yourself.
Getting to Know WordPress & Working With Content
I'll teach you how to work in WordPress so you can quickly fill a website with content and manage your pages, posts, and website content. You'll also learn how to create new posts and pages, edit your existing content, use WordPress's text editor, assign categories, and find shortcuts to editing your website's content.
WordPress Features
You'll discover what you can do with WordPress by learning about the platform's main features and functions. From widgets and menus to plugins and comments, this training will explain what features you need to know and how to use them.

Search Engine Optimization (SEO)
Search engine optimization or SEO is important for a website as it helps users find it through search engines. This course includes a section that explains SEO best practices you can implement even as a complete beginner.
How to Manage and Audit Your New Site
You'll also get a section to expand your WordPress experience even more by learning how to add additional design elements, create audience personas, and more. And, at the end of the training, you'll get a bonus section that lists the most common website mistakes and how to fix them. You can use this list to make sure you are working properly in WordPress and not making any small mistakes that could be costing you big results.

Q&A Follow Up
If you have questions as you go through the course, this package includes a Q&A section where you can look for answers and ask questions of your own.
The course includes supporting PDF checklists and resources that you can download and print to help you along the way.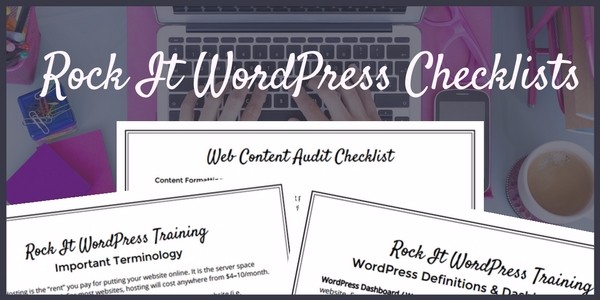 It also includes step-by-step directions and detailed descriptions along with screenshots so you know exactly what to look for as you work in WordPress.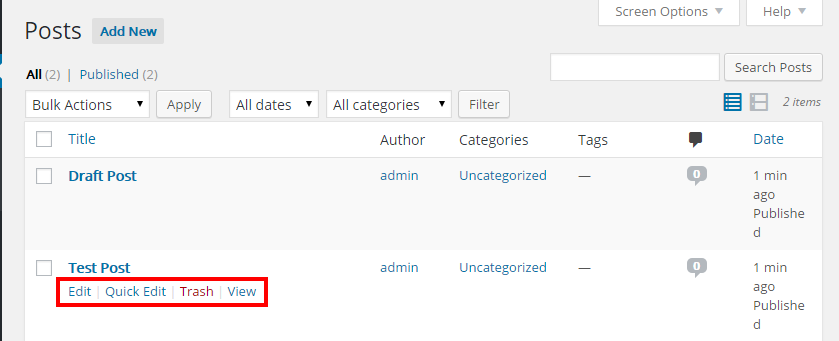 So stop thinking that website management needs to be left to the experts. Use this course to become a WordPress pro who can create, manage, and update websites on your own.